Archives For How To Survive Christmas
Every now and then, people find us after doing search for a combination of words that we wouldn't normally expect. An example of this has been the flood of people search for Christmas or Nativity Facebook cover photos. (Cover photos, are what you find on the top of a Facebook profile)
Well… this has ended up inspiring a random session on Photoshop.
Please feel free to download the below, link back here, and use to your hearts content:
Right clicking, then clicking "Save Image As" should do the trick.
For more images like this, please see my images on www.seedresources.com 
Copyright © 1993, 1994, 1995, 1996, 2000, 2001, 2002 by Eugene H. Peterson
Happy Christmas
From Team Church Sofa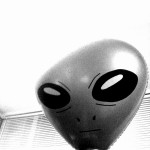 Hi, I'm Elvis. Elvis The Alien.
I'm one of the pets that sometimes sit on The Church when the two Andys arn't looking.
Well seeing they are both doing Christmassy things they have left me in charge of the weekly roundup.
As its been hard to avoid Christmas stuff this week, I'm going to be predictable and keep with it…
Well thats me done.
Sorry about the photo btw… I'm not sure if ThatAndy knew what he was doing when he took it…
"How to survive Christmas" Lesson 1 :

Did you know that:
1 in 4 women in the UK will suffer violence at the hands of a male partner.
1 in 3 women worldwide will suffer violence at the hands of a male partner.
2 women a week in the UK die due to domestic violence incidents.
Theres no evidence that says the picture is different in the Church. *
We're publishing the above as part of "16 days of activism to end violence against women", but I'm not convinced the above is the whole story.
Guys. If you are a victim of domestic abuse, please get in touch with the Mens Advice Line 0808 801 0327, or check out the Mens Advice Line Website for more information.
On the other hand, if you are worried about your doing or thinking, please call Respect on 0845 122 8609 for help.
*stats from Restored.
Well I came across The Natwivity, via the world of Twitter. Wondering what its about? Read on!
This Christmas, parents and grandparents will attend their childrens' schools to watch their miniature shepherds, angels and inn keepers perform the Nativity story. This traditional retelling remains a huge part of Christmas in the UK and, for many, will be the only time they hear the Christmas message.

But many others – particularly those in their teens, 20s and 30s who are yet to have children – won't have this opportunity. This is the internet generation, and although they are unlikely to cross the threshold of a school, they do spend a considerable amount of their time online.

The Natwivity (the Twitter Nativity) takes advantage of social media's unparalleled capacity to engage people as they go about their everyday life to re-tell the Christmas story in a fresh, personal way. Available on Twitter and Facebook, people will be able to pick up the 'tweets' online in their homes, in the high street using their phones and at work.

The Natwivity will give this famous story an immediate, real-life feel, transforming them from people 2,000 years ago to friends of the user, who are going through the drama now. Followers will be able to read Mary's angst as she tries to come to terms with the birth of her child, and hear from the stunned shepherds after their encounter with an angel.

Each 140-character entry will be a thought or comment from Mary, Joseph, collective wisemen and shepherds, with further entries from Herod, an Inn Keeper (and his wife) and friends of Mary and Joseph.
You can follow The Natwivity on Twitter, or find out more information from here.